All South Siding, Windows & Roofing Company, LLC:
When it comes to commercial roofing contractors, All South Siding, Windows & Roofing Company LLC boasts an unmatched reputation as the leading roofing company in North Augusta, SC for over 15 years.
Our siding and roofing contractors understand the importance of providing the absolute best service in residential roofing, commercial roofing installation, window replacement, repair, & installation, and siding replacement with minimal disruption to your environment. We work hard to minimize the risk to your facility, ensure safety, and deliver the quality you expect and deserve.
We believe that there are three key factors that attribute to the success of any business: Quality, superior customer service, and attention to detail. All South Siding & Roofing offers it all. Our hard-working team has years of experience roofing in Augusta, providing results that are unmatched in the industry. Whether it is roof and siding repairs, home improvement projects, or handling your residential roofing requirements, we have the in-house knowledge and expertise to handle your needs with the utmost care.
Roofing and Siding Company in Augusta
For us, it's not just about finishing your project on time and on budget; it's about making the entire process easy for you. We think you have the right to be informed and involved during the entire process, and with an experienced team and state-of-the-art technology, we've got you covered.
What to look for in a roofing company
When looking for a reliable roofer, there are several things you should consider before making your decision. First of all, make sure the company has experience with the type of material you need installed on your home or business building – whether it be asphalt shingle roofs or metal roofs – as different materials require different installation techniques and products depending on climate conditions in your area. Additionally, check reviews online to get an idea about customer satisfaction levels as well as pricing information so that you know what kind of budget you need when hiring them for their service(s). Finally make sure they have insurance coverage so if anything goes wrong during installation process then they can cover any damages caused by them during workmanship without having homeowner being held liable financially.
With over 20 years of construction experience in Augusta and the CSRA area, All South has become one of the most recognized and reputable home improvement companies in the area. Privately owned, All South has built its reputation and success on integrity, quality work and customer service. All South provides a full menu of services including:
Commercial Roofing
Screen Rooms, Decks, and Patio Overhangs
ALL SOUTH VALUES
FREE INSPECTIONS AND ESTIMATES
All South has built its business reputation on integrity and service. We offer a true Free Inspection policy that is designed to offer a professional report of your homes condition and your options. We do not approach opportunities for our services with "hard sell tactics" often experienced in today's business world. Upon completion of our Free Inspection we will provide the homeowner a Free Quote on any services that we offer.
20 YEARS EXPERIENCE WORKING WITH INSURANCE CLAIMS
Often homeowners are not familiar with their options or the process regarding storm damage claims and coverage for their home. Most often their homeowner's policy covers hail, wind, and storm damage incurred on their home. All South has decades of expertise with storm damage claims and will assist homeowners all the way thru the claim process. We can inspect for storm damage and if it is present All South will then walk the homeowner thru the claim process from initiation to completion. Often homeowners pay for their coverage for years and are unaware that damage from the type storms we incur in our area are covered.
Thank you all for your kindness and quick service. Also, for the great work. Praying y'all have a great year. I've already recommended you to several people.
The guys at All South were so easy to work with! My roof was in rough shape until they came to the rescue.
Hands down great guys. Luke D. Is the real deal. Also the young man helping him is very respectful, nice & hard working. Professional. I would not hesitate to call again. Good company. Thanks guys for taking care of my leaking roof.
All South did excellent work. Will definitely recommend them to anyone.
Professional Company.....Honest and prompt. Check out their website!
Great company..took care of my father's roof.. competitive prices and professional services.
Customer Service is on point and was very knowledgeable.
Great job and so easy to work with. Not to mention just super nice people.
They put a new roof on for me about a year ago! Friendly staff, left the area super clean and answered any questions I had! Super thorough and super helpful!
We got a new roof a year ago!! Great service! Friendly staff. I highly recommend checking with All South Roofing!
In 2001, owner Kevin Tierney went door-to-door in the Augusta area finding roofing work and built the company into what it is today. Since then, the business has set itself apart from the competition with quality workmanship, competitive pricing and service reflecting locally owned ethics.
READ MORE
Roofing and Siding Company in Augusta, Aiken, Evans, Martinez - All South Roofing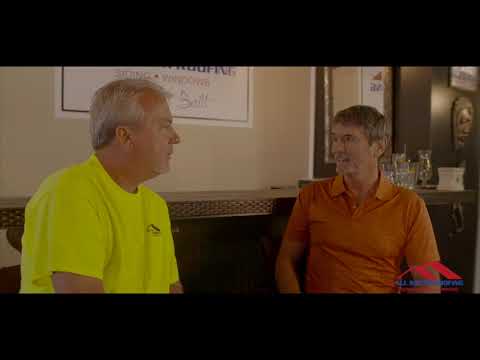 2018-11-19
All South Roofing is local roofing, siding and window company offering services such as residential window repair and replacement, roof repair and more throughout Augusta, Aiken, Evans, Martinez.
All South Siding and Roofing
Monday - Friday 9:00am - 5:00pm
All South Siding and Roofing
Monday - Friday
9:00am - 5:00pm